Become A Certified Yoga Teacher With Yoga Alliance International
Fitness & More is a Registered Yoga School with Yoga Alliance International. The certificate is valid worldwide and enables you to teach yoga all over the world.
Polish Your Skills | Be Grand Master of Yoga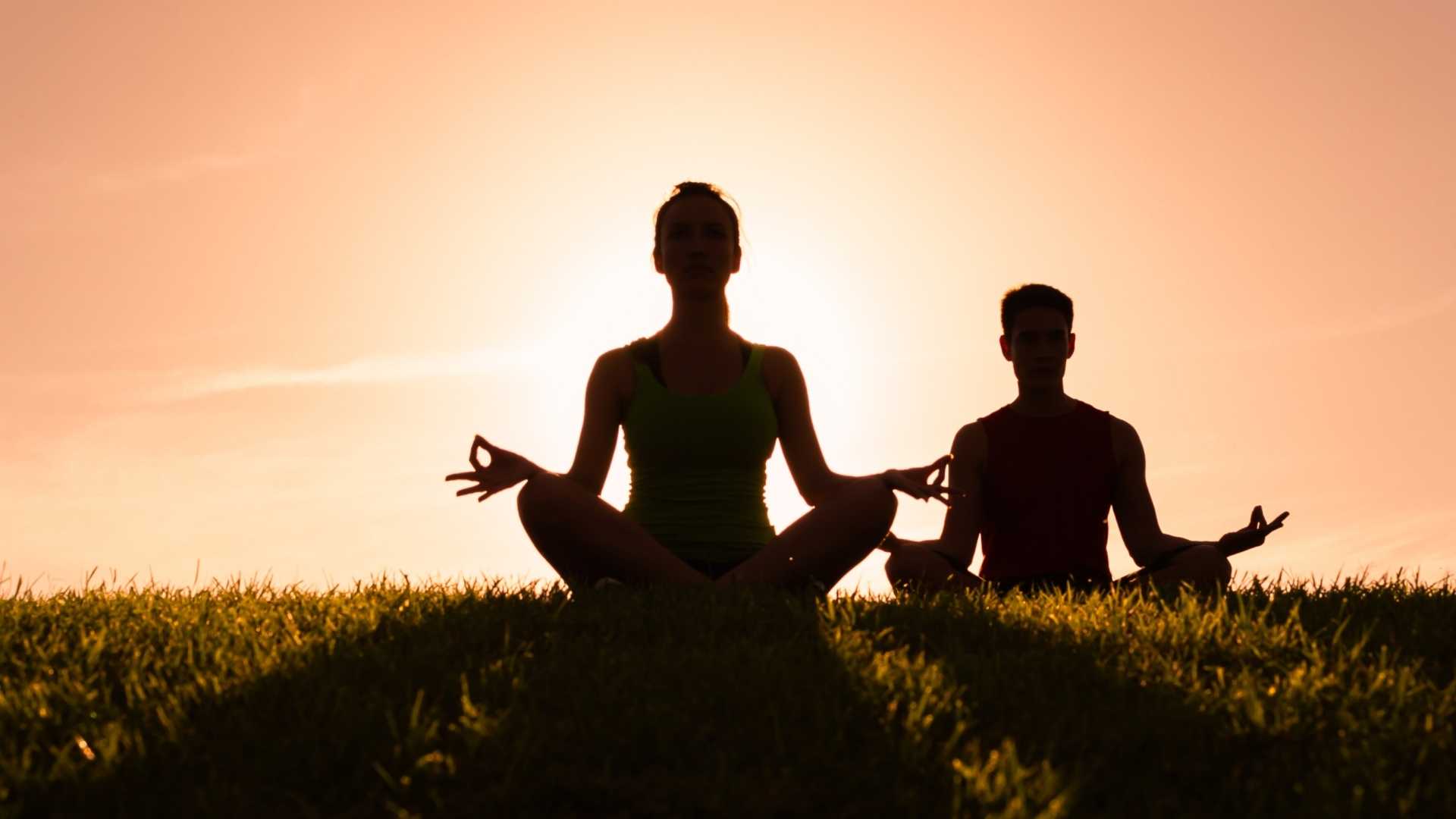 You will learn all the techniques, methods, and knowledge included in our 200 hours, and 300-hours program.
After completing the 500-hour program, you will have all the knowledge about Yoga, and how you can teach it to others.
8 Limbs of Yoga

The Yoga Sutras 

Upanishads

Chakras

Nadis 

Pancha-Koshas

The Bodily Systems

Functions of Organs

The Endocrine Glands

Shoulders & Arms

Muscles & Nerves

The Spine

Breathwork

Contraindications 

Avoiding Injuries

Asanas

Pranayama

Bandhas

Kriyas

Cleansing routines

Hatha Yoga & Power Yoga

Form & Alignment

Benefits

Detailed Guidance

Modifications

Physical & Emotional Health

Yoga Sequence Creation

Building Class Themes

Creating a Safe Environment

Creative Imagination
Managing Your Class

Practical workshops where you will practice teaching

Techniques to properly teach the principles of yoga

Skills for assisting, encouraging, caring, and guiding the progress of students

Methods for managing your yoga class

Guidelines for being an ethical yoga teacher

What to look for when teaching

The Asanas

The Mantras

The Mudras

Meditation

Vedic Ecology

Vegetarianism

Compassionate Communication 

Showcasing the Skills Learnt to Teach Yoga

Completion of Weekly Assignments

Exam on Theories of Yoga

Final Presentation
Learn advanced anatomy, alignment, and history of yoga.
Learn chakra balancing, advanced guided meditation techniques.
Explore the ancient philosophical principles of the Yoga Sutras. Learn how to apply these principles to your own life and how to teach them to students.
Understand different styles of yoga such as Ashtanga, Hatha, Vinyasa, Yin, and Kundalini.
Learn how to teach advanced yoga poses, including teaching cues, modifications, injury considerations, directions and demonstrations for each.
Explore in depth how to modify and prevent injuries across different areas of the body.
Learn about chair yoga practice and philosophy. Discover chair yoga poses that you can incorporate into your classes.
Learn yoga with props, yoga props are great versatile tools that help students create certain actions to deepen their understanding and expression of asanas.
Props also allow us to experience the postures we need a little more support in as we build the necessary strength to do them on our own.
Learn about couple yoga and prenatal yoga which will further expand your knowledge on how to cater to the specific requirements of your students
Understand the principles of this ancient science of yoga and the 3 Doshas. Explore Ayurveda healing techniques including diet, meditation, lifestyle, and exercise.
Discover the practice and philosophy of yoga Nidra practice. Learn how to set up and guide your own class.
Learn advanced teaching techniques to help master your classroom. Learn how to teach to beginner, intermediate, and advanced level students.
Learn advanced Pranayama techniques to better understand this practice which can be incorporated into your classes and your personal practice.
Learn about goal setting, creative visualization, and how to have a more positive mindset.
Frequently Asked Questions
How to start yoga teacher training?
Enroll in our 200-hour teacher training program if you are a beginner and gradually move on to other more advanced programs.
Will I get a certificate on completion of the program?
Yes, All our teacher training programs, 200 hours, 300 hours and 500 hours provide you with an internationally valid certificate upon completion. The yoga training certification programs are accredited by Yoga Alliance International.
Is Yoga teacher training worth it?
Absolutely! See what our students say and what significant benefits they have achieved in their personal and professional life after completing their chosen courses.
Can I start my own yoga center post completion of the Teacher Training Course?
Yes, you can!
Start teaching from your home OR get your own studio.
How long should you practice yoga before teacher training?
Our 200 hour teacher training program can be done by beginners, so, no prior knowledge or practice is required.
Will I be able to learn Yoga Teacher Training from home/any city?
Yes, you can!
We are now providing ONLINE: YOGA TEACHER TRAINING CERTIFICATION – You can avail this opportunity from the comfort of your homes/any city.
Can I teach yoga abroad?
As we are affiliated with Yoga Alliance International, the Certificate is valid worldwide – Hence, you can teach anywhere in the world!
Can I start conducting yoga classes once I complete the 200 hour yoga teacher training program?
Yes, you can! We will even guide on that in the beginning.