It is not just about how you look, but how you feel within, how confident you are to take on the challenges in life.
YHC(Yoga Health Care), the parent company of Fitness & More Gurgaon (Gurugram, Near Kendriya Vihar Sector 56), a boutique fitness studio, started in 2013, with the vision of offering complete support for maintaining a healthy lifestyle. From our personal training programs to group training programs, every aspect of our fitness studio inspires and enhances your performance.
Fitness & More Gurgaon is designed to provide you with all the tools you need to challenge yourself and maximize your physical and mental potential. We provide a family-like atmosphere in our boutique fitness studio.
The boutique experience is intimate! It's trendy! It's fun! It's intense! You come out with a sense of accomplishment and a sweet hangover of success which you can carry for the rest of your day.
It's about getting the maximum out of life!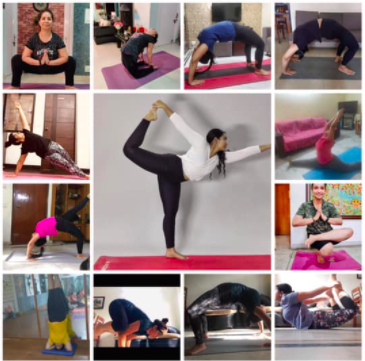 We are on a mission to make sure you never have to worry about your health, fitness, or nutrition. We work with the best experts to provide you with a variety of clear, concise workouts to help you achieve your goals.
It doesn't matter if your goal is to lose weight, gain muscle, live longer or eat healthier.  We leave no stone unturned in customizing solutions that fit your needs.
Fitness & More Gurgaon (Gurugram, Near Kendriya Vihar Sector 56) aims to provide high-quality Fitness Classes with Professional Trainers. Our instructors are highly skilled at identifying the specific needs of each student. We believe in serving and enriching the Fitness Education experience for everyone.
Our online/offline workouts are open to all age groups and fitness levels with the basic aim of making fitness an addictive and fun-filled lifestyle.
We aim to make working out a fun-filled routine that keeps you wanting to come back for more. It's about making friends as you get fit or getting fit with your friends.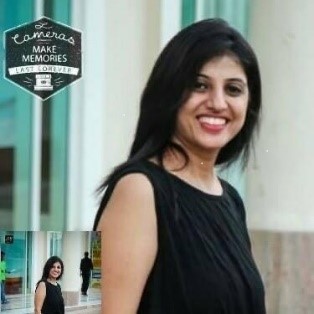 Avani, Founder of FitnessAndMore
Avani is an entrepreneur with 8 years of experience in the fitness Industry, after staying 14 years in the hustle and bustle of Mumbai where she worked in a corporate finance company, she landed up in Gurgaon a city totally alien to her, without her better half who was serving in Dubai. She had no expertise in the Fitness Industry, just a strong will to establish a business, and go where she had not gone before beyond some yoga classes she had attended in Mumbai to lose her post-pregnancy weight by yoga (in which she was successful).
With blinders on, she took the risk of hiring a basement and pioneered the concept of a combination of Zumba, Yoga, and Strength Training.
Beyond getting up at 4.00 AM to distribute flyers with newspapers she had a keen eye on quality hiring the best trainers and instructors to give her clients a world-class online & offline personalized experience.
Her unique selling points became, that unlike Gyms which were cold and indifferent each client was treated as a family member getting a huge amount of personal attention. The other thing she pioneered was complete flexibility, e.g. if a client did not finish their quota of classes in their stipulated quarter they could carry forward their quota without any fee, similarly, if a client signed up for a 9 AM class they were most welcome to come at 5.00 pm.
Within a short time, she was conducting offline classes in around 10 housing society clubs for homemakers, conducting classes for corporates at the site, doing personal classes, and having more than 400 clients visiting her studio.
She innovated again and entered into an affiliation with "Yoga Alliance International" conducting internationally valid certificate courses in yoga. Many of her students have now become instructors themselves and running their own yoga classes.
Then Covid came,
But she did not give up she moved 70% of her business online fighting with cameras and the internet. In the process, she got clients from Hong Kong and the USA. Instead of retreating she took the advantage of the time and built a new swanky studio when everyone was cutting costs,  all single-handedly.